Anchorage ServSafe Certified Food Protection Manager Course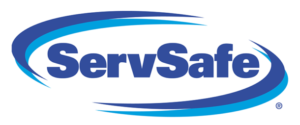 ServSafe COVID-19 Precautions Training Suite is FREE
With the holidays behind us, January is a great time to renew training efforts. ServSafe's suite of COVID-19 training modules are available for free. The new video, ServSafe Operating Guidance: COVID-19 Precautions, combines content from original COVID-19 Delivery, Takeout, and Reopening modules and includes updated best practices from the latest COVID-19 Operating Guidance. Available in English and Spanish. Get them here.
ANCHORAGE
Certified Food Protection
Manager Course
For classes outside of Anchorage, please call our office at 907-646-4628 for schedule or email [email protected].
To pre-register or for information call 646-4628 or email [email protected] – registration is required ten (10) days prior to the class.
Class begins at 8:30am (sharp) and ends at approximately 5:00pm. Lunch will be for 30-minutes and it will be a working lunch, please bring your lunch. Additional breaks will be provided by the instructor.
Price includes textbook, review course and exam, there will be no refunds, once you have registered. Students should arrive 15 minutes prior to class.
AHR Members: $150 and Non-Members: $200.
Pre-registration is required.
Classes are held at the Subway office located at 1118 East 70th, unless otherwise posted.
LAST 2021 course: Saturday, December 15, 2021
Saturday, January 22, 2022
Saturday, February 5, 2022
Saturday, March 5, 2022
Saturday, April 9, 2022
Saturday, May 7, 2022
Saturday, June 18, 2022
Saturday, August 6, 2022
Saturday, September 24, 2022
Saturday, October 8, 2022
Saturday, November 5, 2022
Saturday, December 10, 2022
https://alaskahospitalityretailers.org/wp-content/uploads/2022/04/ls-project-1-slide-1.jpg
720
1280
akhr2002
https://alaskahospitalityretailers.org/wp-content/uploads/2022/04/AKHR-LOGO.png
akhr2002
2022-06-01 20:36:20
2023-01-13 06:52:49
Anchorage ServSafe Certified Food Protection Manager Course