COVID Impact Report: November 2 , 2020 – February 28, 2021
The coronavirus pandemic is delivering unprecedented economic challenges to thousands of Alaskans.
• Alaska's leisure and hospitality industry has experienced the biggest labor hit, accounting for more than a third of the state's job losses in 2020.
• It's projected that 1 in 4 kids could face hunger this year.
Who's being helped
Funding provided by the Municipality of Anchorage and the Alaska Community Foundation in partnership with the Alaska Department of Health and Social Services, together with dozens of individual donors from across our community.
A win-win-win partnership
The Alaska Hospitality Retailers Association, the Municipality of Anchorage, and United Way of Anchorage created an innovative partnership to bring desperately needed revenue to Anchorage restaurants, keep restaurant workers — cooks, dishwashers, and delivery staff — on the job, purchase food and supplies, and provide welcome meals to low-income families, children, youth and seniors who are underserved and food insecure.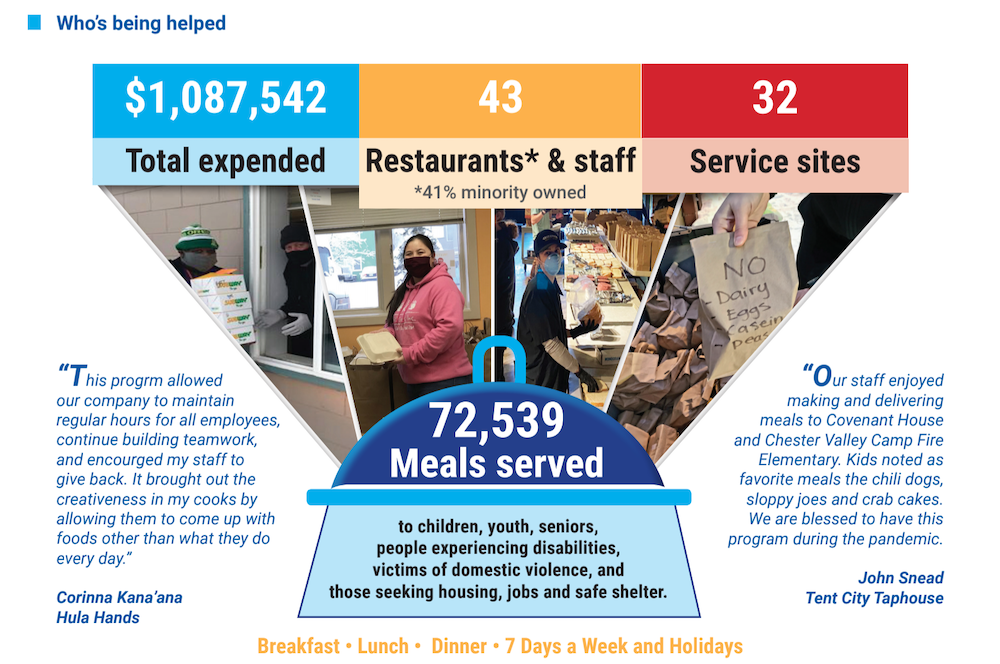 https://alaskahospitalityretailers.org/wp-content/uploads/2021/03/2021-report-image.png
766
1872
Aliza Sherman
https://alaskahospitalityretailers.org/wp-content/uploads/2022/04/AKHR-LOGO.png
Aliza Sherman
2021-03-12 16:34:00
2022-05-04 02:08:26
COVID Impact Report: November 2 , 2020 – February 28, 2021